SINTEF

works

bottom up

with the Estonian government

to implement

circular economy solutions from the top down.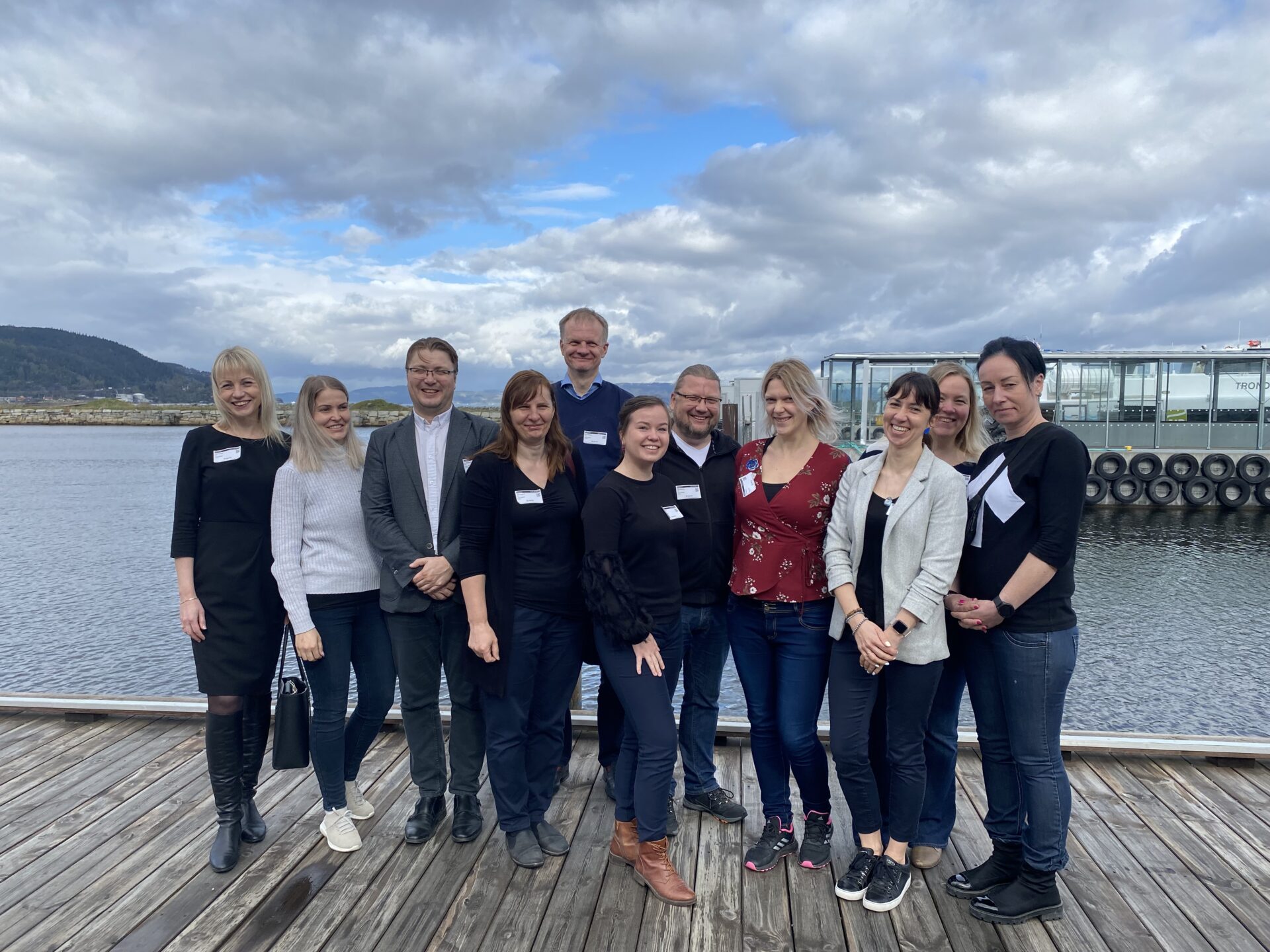 As researchers at SINTEF, we are often asked to write policy briefs for government. But what is our approach when a government comes and directly asks for advice? Last year, the Estonian Environmental Agency and the Estonian Ministry of the Environment approached SINTEF to help them develop a circular economy strategy via the project Enhanced Capacity on the Circular Economy. This has given us the opportunity not only to work with circular economy from a research perspective but also to learn first-hand the challenges of implementation for a small European state government.  
Learning 1: Collaboration is key when it comes to knowledge building and knowledge sharing. SINTEF Ocean, SINTEF Manufacturing, and SINTEF Community are all involved in this project. 
Learning 2: Estonia is a good partner for SINTEF to grow with.
As a former Soviet state, one might think of Estonia as an Eastern European country that differs in many ways from Norway. However, Estonia has strong cultural and historic ties to Sweden, Denmark and Finland, including Viking sagas, cross-country skiing, and saunas. Many think that if Estonia had not been behind the iron curtain when the Nordic Council was created, it may have been a natural inclusion. Estonia is also one of the most digital societies in the world, with the highest provision of digital public services in Europe. All of this makes Estonia a good training ground for SINTEF in collaborating with government. 
SINTEF's work centres on an analysis of how different parts of the Estonian economy will be affected by going circular, as well as a survey to identify and fill knowledge gaps and barriers with regards to circular economy activities across Estonia's municipalities. Within the project, building common understanding has taken effort from both sides of the Baltic Sea. From the Agency's part, they are driven to keep the project focused on the current political issue, and they constantly filter our approach by whether the goals will be politically implementable. For example, Estonia needs to domestically implement the European Directive on Single Use Plastics and wants an impact analysis that not only models the effects of implementation but also instructs how the Directive should be implemented. From the researchers' side we balance three challenges: 
To adjust the analysis as close as possible to the needs of the government

 
To identify and communicate limitations about what can be achieved

 
To attempt to broaden the scope of the Estonian government's attention to include additional topics that they can focus on in the future, beyond their present challenges
The result is a situation that requires a common understanding and good working cooperation.  
To enhance our collaboration, we packed our sticky notes and PowerPoint presentations and headed to Tartu and joined the Estonian Ministry of the Environment and Environmental Agency's conference on the circular economy, held in Tartu on the 16th and 17th of November.  
The conference highlighted Estonia's work to create a national strategy for circular economy, as well as how different municipalities are taking circular actions in their communities. To make the point about the need for research-backed solutions, one municipal representative told the story of a town that switched to a road paint that was sold as being environmentally friendly, until they discovered that it gave off a terrible smell that left the municipality holding its nose.  
In addition to more serious, policy-focused presentations, the conference also highlighted some lighter moments – a video of a child who thought circular economy meant moving furniture around in a room, a musician who turned household objects into musical instruments, and a message that one's old socks don't need to be thrown away, as they can be used for gardening! 
Why the Norwegian-Estonian partnership?
The conference, and SINTEF's work, is funded through the project, Enhanced Capacity for Circular Economy, which, in-turn, is funded through the EEA Financial Mechanism 2014-2021 Programme. Norway, as a funding country, is seen as an important partner in this work. Attending the conference was Norway's ambassador to Estonia, Else Berit Eikeland, who noted the importance of this collaboration and knowledge-sharing between Norwegian and Estonian local municipalities, which share many of the same challenges.  
At the conference, Norwegian work on circular economy at the local level was featured through a presentation by Torstein Langeland from the Mid-Norway Chamber of Commerce and Industry, who presented on scaling circular procurement in the public sector. 
SINTEF's Vibeke Stærkebye Nørstebø presented the POCOplast (Pathways to sustainable post-consumer plastics in aquaculture) project, led by Henrik Brynthe Lund, as an example of SINTEF's work within circular economy. The project explores drivers and barriers for a circular economy based on hard plastics from the Norwegian aquaculture industry.  
Taking full advantage of the opportunity to work in person, we held a 3-hour workshop with the governmental experts at the conference. Sitting at small tables with large sheets of paper, we mapped the Estonian production, consumption and waste system, according to the understanding of the government agencies tasked with improving it. Sometimes just putting your knowledge down on paper can be valuable. Feedback we received was that it was very helpful in building their own understanding of where they stood and where they were trying to go. And for us researchers, it was invaluable to get a picture of where we needed to focus our efforts, and also how our counterparts in the project approach the task. 
In the coming year, we strive to continue using a One-SINTEF collaborative approach to build the Estonian-Norwegian partnership, as it is an important one – we're both small countries, working on many of the same challenges when it comes to circular economy. We look forward to continuing to help the Estonian government design research-based policy, and we hope to use this experience to help other governments and work in other partnerships in the future.