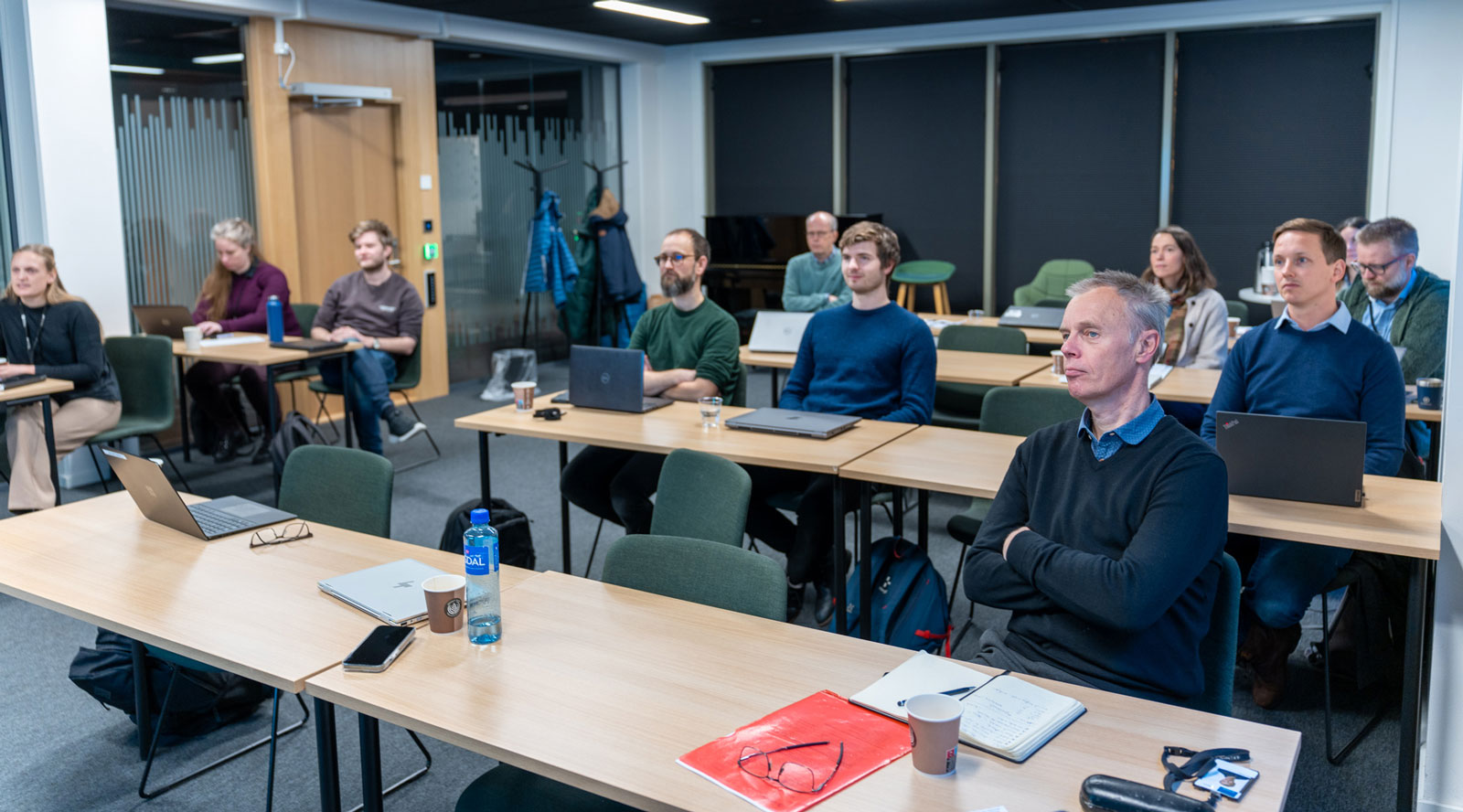 HydroConnect is a knowledge-building project for industry (KPN) that will investigate whether Norwegian hydropower can play a significant role in the fight against climate change.
The results from the project will be useful in addressing issues faced by the project's user partners as well as the rest of the hydropower industry.
"Power flows differently now, and major changes are happening within the power system, both in Norway and Europe. Among other things, we are seeing increased weather uncertainty and market uncertainty. We're also now seeing an investment in offshore wind, and questions about how this will affect the power system and prices," said Toril Hunstad Christensen from Eviny.
As one of the user partners in HydroConnect, Eviny can bring relevant issues from industry into research. They can also contribute with reflections and realism on the topics that the researchers investigate.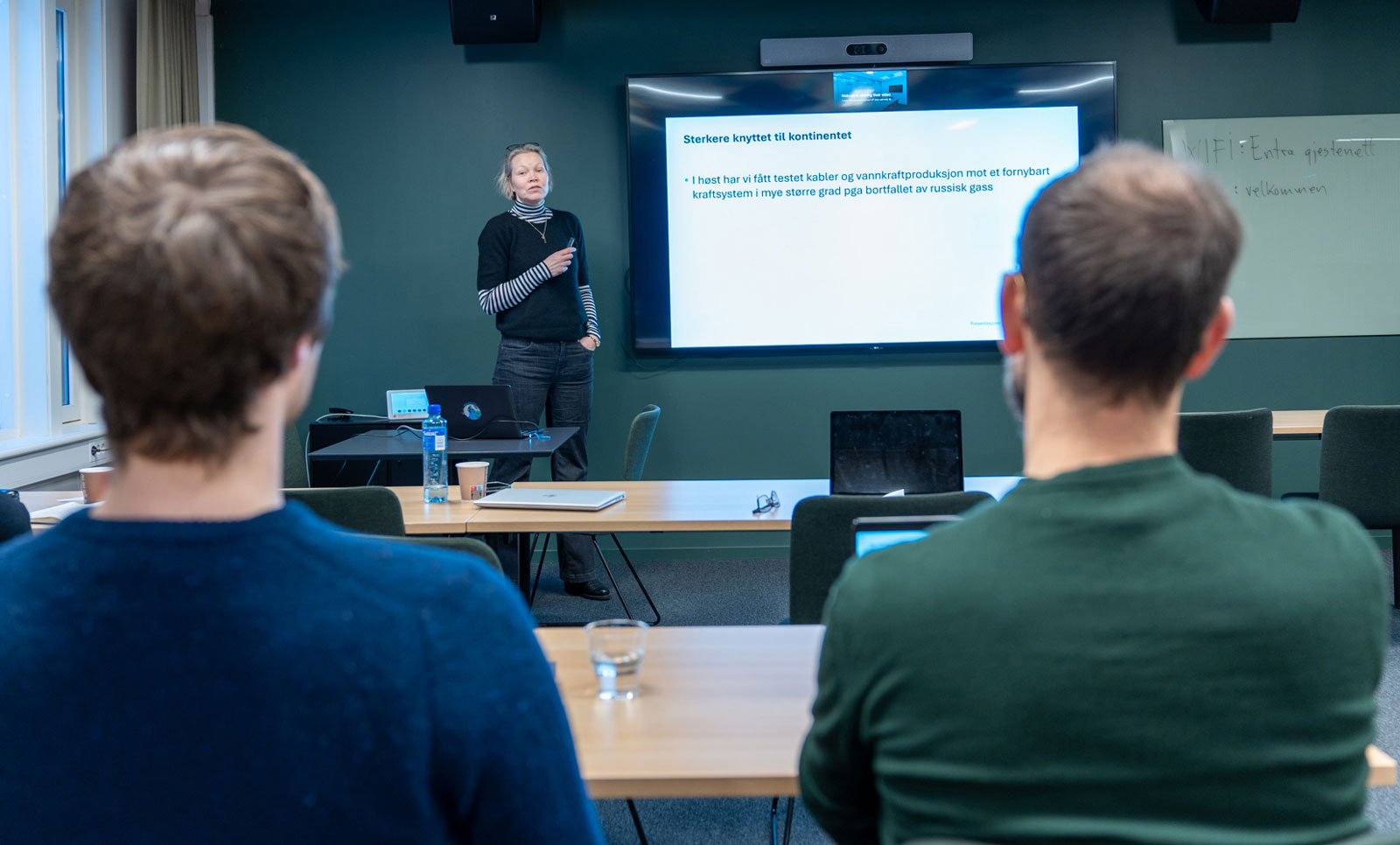 "Theory is one thing, experience is another. The hydropower system is complex, and different power plants have different problems. Then there is no one answer that is right for everyone. Water is not just water either – it can differ in value," Christensen pointed out.
The value of water
For Eviny, HydroConnect is important for our ability to simulate the role and value of hydropower in the future power system.
"For us in Eviny, it is important to preserve the value of hydropower and highlight the role it plays in terms of balancing the variable power from the sun and wind," said Christensen.
In order to reach our climate targets, we must increasingly transition from fossil fuels to renewable energy. This means that Norway and Europe must produce more renewable energy to meet society's needs. Norwegian hydropower can play an important role here, since existing reservoirs have a significant storage capacity that can be used for both energy storage and balancing the power grid.
"We think it is important to make sure that Norwegian hydropower gains value in an increasingly renewable European power system", says Øyvind Stakkeland in Agder Energi, in reference to the new EU rules that are coming.
Stakkeland believes that Norwegian authorities and the Energy Commission also stand to benefit from HydroConnect's results in terms of charting a course that is based on knowledge.
Analyses for new knowledge
In HydroConnect, new knowledge is created by analysing hydropower's effect on CO2 emissions in Europe. The project also analyses electricity prices in Norway and Europe, as well as environmental conditions in Norwegian water reservoirs and waterways as a result of different scenarios for developing the power system and international connections by 2030 and 2050.
We need knowledge from HydroConnect to know what our potential for both output and development is, and how this will affect both the Norwegian and European power system.
"We need knowledge from HydroConnect to know what our potential for both output and development is, and how this will affect both the Norwegian and European power system. We are also concerned with how development will affect the environment in waterways and how we can get a good interaction between power production and the environment in the waterways," said Stakkeland.
Many of the challenges that the hydropower industry will meet in the future are so great that the industry will need to collaborate externally with actors from other industries as well as internally.
"You can get more value from hydropower if it is done smartly, for example, together with offshore wind," said Stakkeland.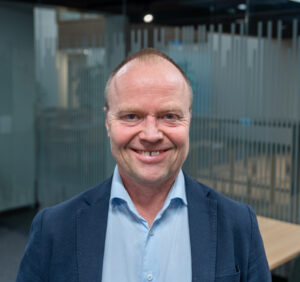 Is a knowledge-building project for industry (KPN) that started in 2021 and will end in 2024
Is financed by the Research Council of Norway, Agder Energi, Eviny, EnergiNorge, HydroEnergi, Lyse Produksjon and Sira-Kvina power company.
SINTEF Energy Research, NTNU, Fraunhofer IEE (Germany), and the University of Trento (Italy) are research partners