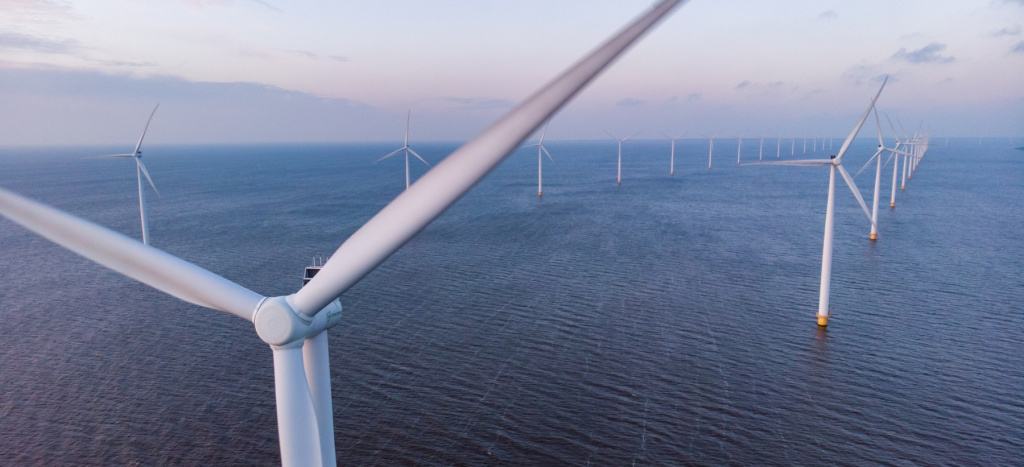 If we are to reach the challenging goals of the Paris Agreement, developing and growing a sustainable industry of renewable energy is a must. While many great technologies are competing for attention, hurdles remain, especially when it comes to cost.
With that in mind, offshore wind has emerged as one of the most promising renewable energy technologies. Not only is the potential global generation capacity far in excess of current demand, cost is falling fast.
Offshore wind is a strategic priority for SINTEF. Four of our institutes—Digital, Energy, Industry, Ocean—are all engaged in various wind energy research projects together with NTNU and a variety of industrial partners.
Together with NTNU, SINTEF hosts and helps to organize the European Energy Research Alliance (EERA) conference DeepWind. The 2021 hybrid conference takes place from 13-15 January. The call for abstracts and conference registration are open now.
Here are five reasons why now is the right time for the world's decision-makers to back a long-term commitment to offshore wind.
1. There is more than enough potential – and there is global support
The global technical potential for offshore wind is many times greater than our global electricity consumption. Annual production estimates range from 329,600 Terawatt hours per year (TWh/y) to 420 878 TWh/y. For comparison, present global annual electricity production is around 27,000 TWh/yr. Of course, we can only come close to theoretical figures with buy-in from all around the world.
Wind energy is expected to play an important role in Europe's future energy system. So much so, that the International Energy Agency (IEA), offshore wind could become the number one source of power generation in Europe by 2042. Earlier this month, U.K. prime minister Boris Johnson announced ambitious plans to power every British home with offshore wind by 2030.
South Korea, Japan, China and Taiwan are among the countries to have embraced offshore wind technologies outside of Europe. According to the American Wind Energy Association (AWEA), the shores of the U.S. possess an offshore wind power potential that could power the entire nation twice over.
2. It's reliable
A common criticism of renewable energy is its intermittent nature. Offshore wind plants are a variable baseload technology, with newer plants offering capacity factors of 40-50 % that are comparable to base load gas and coal-fired stations in some regions, mainly dictated by the shift from baseload to load following for fossil fuel power plants
The relatively low hourly variability means that it's relatively easy to forecast production, positively contributing to the electricity security of supply. Offshore wind can also be used to power hydrogen production, further increasing energy security and lowering price volatility.
3. The path to implementation is less controversial
The development of onshore wind farms has been plagued with visual impact and noise pollution issues.
Anyone landing at Copenhagen Airport will be familiar with the sight of offshore wind turbines. Yet modern offshore turbines can be located in deep water miles away from land. The industry has taken decades of learning from the floating rigs used by the oil and gas industry to develop floating wind turbines. Moving offshore into deeper waters enables the possibility to develop giga-sized wind power plants offering cost competitive electricity, while at the same time minimizing the environmental impact of the wind farm.
Because the visual impact is less of an issue, offshore turbines can be much larger, generating much more power per turbine.
A focus on offshore wind not only avoids some of the controversy associated with onshore wind, it frees up land for other sustainable management purposes.
4. It's cheaper than you think
Bigger turbines also help to slash the cost of offshore wind. More efficient, higher voltage cables and the ongoing development of a supply chain have also contributed to making offshore wind cheaper than new nuclear, figures that Emma Pinchbeck from Renewable UK told the BBC were "truly astonishing."
Most of the world's major populations are coastal. Offshore wind resources can be planned near major population centers (yet far enough away to avoid a visual pollution issue), reducing the cost further.
5. Research will further increase efficiency and reduce cost
Although offshore wind technology is well advanced, there are still some fundamental research questions and knowledge gaps that needs to be addressed to enable the development of wind energy to its full potential. Developing solutions that incorporate protection of our natural world as a core element should be an important guideline for all research projects.
Investment in the area is crucial, as we know energy research pays off. Led by SINTEF, the NOWITECH research center developed 40 innovations from 2009-17. By the time the center finished its work, the €35 million research budget had been 'paid back' in the value of just five innovations. The potential economic impact from seven other innovations was independently evaluated at up to €5 billion.
In the prestigious journal Science, acclaimed wind energy experts recently outlined three grand science challenges that research must address: improved understanding of atmospheric and wind power plant flow physics, the interaction between aerodynamics, structural dynamics and the electrical system, and systems science for integration of wind power plants into the future electricity grid.
The incredible generation potential combined with falling costs and a thriving research community means the time is now for the world's politicians to back offshore wind.
This post is adapted from my original article on Forbes.com.