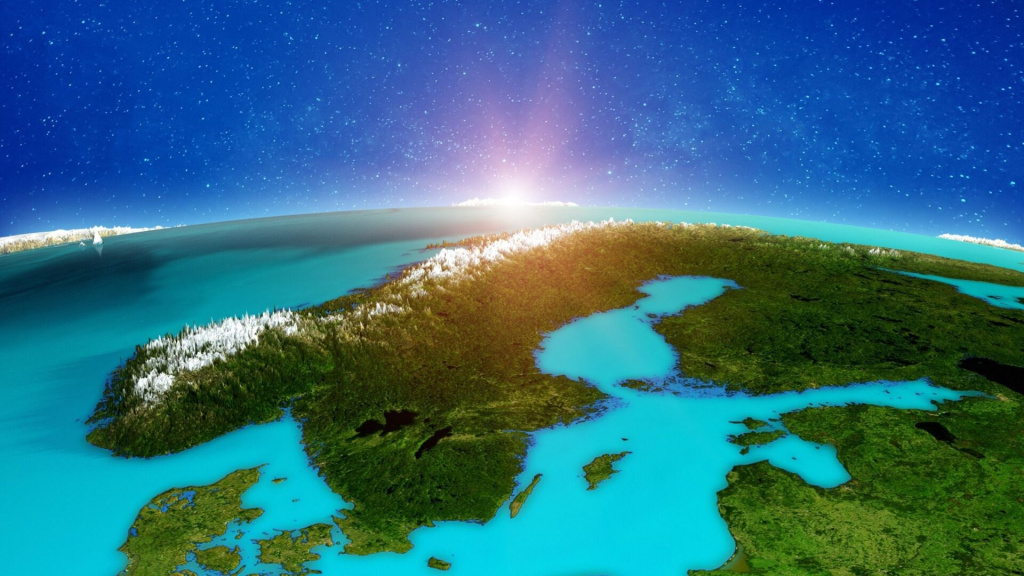 Since last year's Longship funding announcement, global interest in CO2 capture, transport and storage (CCS) technologies has never been greater. As such, the eyes of the world fell on Norway last week for the 11th Trondheim CCS Conference (TCCS-11).
More than 350 researchers, industry professionals and students gathered online to discuss the latest research findings and upcoming scientific challenges related to scaling CCS technologies. A total of 22 plenary talks, 93 presentations across five parallel technical sessions and 24 poster presentations gave participants plenty to discuss.
Commitment from the top in Norway
Highlighting the growing importance of CCS, TCCS-11 welcomed the Norwegian prime minister Erna Solberg for the opening address. She set the conference in context, talking about the Norwegian government's backing for CCS. The funding will see the establishment of a full-scale CCS implementation in Norway.
"Longship has had a promising departure and voyage so far, but we have not reached the destination yet. If carbon capture and storage is to become an efficient climate policy instrument, subsequent facilities must be established in Europe and globally and it must be done now. The critical mass of CCS needs to be achieved within this decade," she said.
Honouring a long-term commitment to CCS research
Professor Marco Mazzotti from ETH Zürich was awarded the SINTEF and NTNU CCS Award at the conference. He has long been at the forefront of international CCS research and according to SINTEF's Nils Røkke, the award committee received letters of recommendation from universities, institutes and industry from all over the world.
Read more: TCCS-11: Recognising Breakthroughs in CCS Research
Professor Mazzotti was thrilled with the recognition, especially as it came from a community for which he holds a lot of respect. The following day he gave the award winner's lecture, which focused on specific measures for the decarbonisation of Switzerland. He encouraged CO2 capture for small organisations.
A focus on the next generation
The online format gave students from around the world the opportunity to network with leading researchers and industrial players, without an expensive trip to Trondheim. NTNU Professor Hanna Knuutila spoke of how the future of CO2 capture, transport and storage is going to look very different, with multiple inputs and outputs: "I believe we need technology professionals who can see all these connections and can collaborate across disciplines. They need to be able to design tailored systems with location-specific solutions."
She went on to praise industry involvement in CCS education to date, while urging industrial partner to make sure this continues. "They have provided open-ended, real-life problems, guest lectures, hosted student group visits, summer schools and open conferences."
In keeping with the message, PhD students received a subsidised registration fee to TCCS-11 while Master students were able to attend completely free of charge thanks to the support of the TCCS-11 sponsors: Research Council of Norway / CLIMIT, Gassnova, TotalEnergies, CO2 Technology Centre Mongstad, Equinor, Vår Energi, ECCSEL ERIC, and Air Liquide.
Inspired by previous discussions on whether CCS has a branding problem, participants also discussed the future of CCS in the context of communication. A panel composed of the Council for a New Economy's Torund Brhyn, the Great Plains Institute's Brad Crabtree, and SINTEF Energy Research's Anne Steenstrup-Duch addressed the importance of language in how we communicate CCS to different target groups, including industry, media, politicians and decision-makers, and the general public.
The online format works
While virtual conferences under the pandemic are nothing new, it was the first external conference hosted by the Norwegian CCS Research Centre (NCCS) to be held online. Building on a successful webinar series in 2020, TCCS-11 attracted researchers, professionals and students from all over the world, many taking part for the first time. 28 countries were represented among the participants, a new record for TCCS.
Showing how keen the global CCS community was to take part in the discussions, several participants joined live in the middle of the night, including several US-based speakers. Among others, Sir Robert Watson set the scene for CCS from a biodiversity perspective with a powerful keynote, while Curtis M Oldenburg discussed intermittent CO2 transport.
The online format also means that participants can continue to review all the plenary sessions, presentations, and poster sessions online. This will prove especially useful to catch some of the technical sessions that were held in parallel. The conference portal remains active until September 1.
If you missed the conference, you can register now at a reduced rate and gain access to all the presentations.
Next steps for CCS
SINTEF Energy Research's Mona Mølnvik closed the conference by summing up her learnings from the event. She said that "upscaling is of the upmost importance to get the costs down," but that it must be done separately for the capture, transport and storage elements of CCS. Yet at the same time, it is critical to not lose sight of demonstrating the worth of the overall value chain.
She also suggested adding the challenges of providing more CCS experts, the impact on biodiversity and communicating CCS to the established 'CCS barriers' of cost, risk and scaling.
There's so much to do in the next two years. We look forward to meeting you all again in 2023 to check on progress – hopefully this time in person! In the meantime, subscribe to the NCCS newsletter to keep up to date on all things CSS in Norway.