Professor Marco Mazzotti from ETH Zürich is the latest winner of the SINTEF and NTNU CCS Award. He received the award during a virtual ceremony as part of the 11th Trondheim CCS Conference (TCCS-11).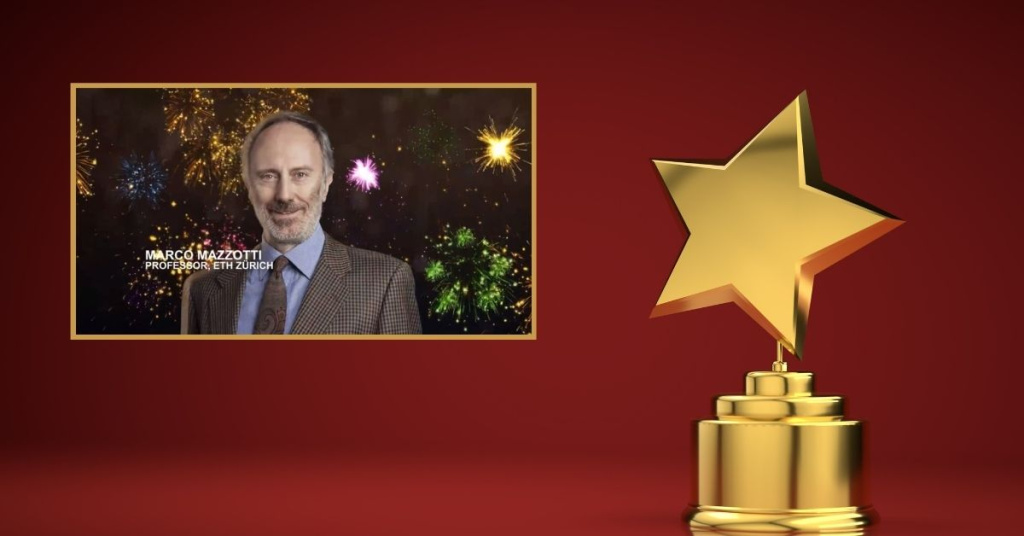 The bi-annual Trondheim CCS Conference series (TCCS) is one of the leading scientific CCS technology Conferences. The objective is to bring forward, present and discuss current work undertaken within R&D institutions, universities and in industry.
Congratulations Professor Marco Mazzotti
"I'm really honoured and humbled to receive the award," said this year's winner, Professor Marco Mazzotti from ETH Zürich. He has long been at the forefront of international CCS research and according to SINTEF's Nils Røkke, the award committee received letters of recommendation from universities, institutes and industry from all over the world.
Professor Mazzotti received the award for his ground-breaking and seminal research over decades, spanning the fundamentals of gas separation to process modelling and optimisation to lifecycle and system analysis. He has made a significant contribution to the dissemination of CCS knowledge around the world, including as coordinating lead author of the IPCC Special Report on Carbon Dioxide Capture and Storage. Other reasons included his focus on career development for young researchers, tireless engagement with science-based policy making, and the implementation of real-world plants with focus on local communities.
Professor Mazzotti was thrilled with the recognition, especially as it came from a community for which he holds a lot of respect. "The award recognises the work of my group in such an important area, but also it comes from the Trondheim CCS community, a centre of excellence in CCS. I have been interacting with colleagues from Trondheim for many years now, and I would like to take the opportunity to thank everyone in the Trondheim CCS community for their leadership in climate positive solutions," he said when accepting the award.
SINTEF and NTNU CCS Award
The SINTEF and NTNU CCS Award is given for outstanding achievements within the field of CCS. Winners should have played a key role in the achievement, which should be of outstanding excellence and international acknowledgement. There is an open nomination process, and this year there were a record number of nominations.
This year's award winner was selected by a committee comprised of:
Henriette Undrum, Vice President, Head of Climate Initiative Norway, Equinor ASA
Tim Dixon, Director and General Manager, IEAGHG
Marie Bysveen, Chief Market Developer, SINTEF, Head of EERA JP CCS
Professor Mazzotti receives a NOK 50,000 (approx €5,000) prize, a diploma, free registration to the next TCCS conference, and an invitation to give the award winner's lecture.
Best paper and poster
NTNU's Professor Hanna Knuutila also presented the best poster and paper award during the TCCS-11 ceremony.
The best poster award went to Till Strunge from the Institute for Advanced Sustainability Studies (IASS Potsdam) and Heriot-Watt University for his poster, 'Theme Capture and transport: The cost of CO2 carbonation in the cement industry.' "The committee wanted to specifically mention the quality of the presentation. It was easy to understand and the problem was very clearly formulated," explained Professor Knuutila.
The best paper award was given to Yoshihiro Sawada and co-authors for their paper on the Tomakomai CCS demonstration project – achievements and future outlook. "It's a well-written paper, presenting an important international project and had excellent feedback from the reviewers," said Professor Knuutila.