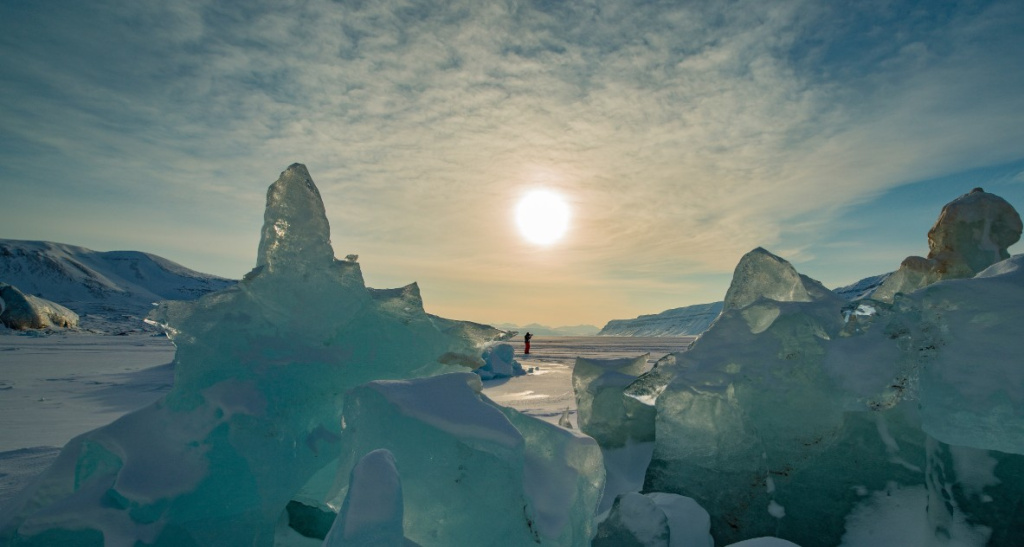 The Norwegian CCS Research Centre (NCCS) leadership team recently announced two joint winners of the Best NCCS Paper award for 2019. NCCS is an eight-year research centre that aims to fast-track deployment of CO2 capture, transport and storage technologies. The two winning papers are:
Techno-economic analyses of CO2 liquefaction: Impact of product pressure and impurities, by Han Deng, Simon Roussanaly & Geir Skaugen was published in the International Journal of Refrigeration, 103, 301-315.
Demonstrating the potential of CO2 hydrate self-sealing in Svalbard, Arctic Norway, by Stian Almenningen, Peter Betlem, Arif Hussain, Srikumar Roy, Kim Senger & Geir Ersland was published in the International Journal of Greenhouse Gas Control, 89, 1-8.
Congratulations to both teams! To find out more about the work behind award-winning papers, we spoke to one of the co-authors of the second paper, Peter Betlem.
Peter is a PhD candidate in (Arctic) Geology at the University Centre in Svalbard (UNIS) and University of Oslo (UiO). He investigates the multi-physical detection limit of fluid flow through caprock sequences for Carbon Capture and Storage purposes, supplementing proven and traditional workflows with experimental techniques and modern technologies. He has previously written about characterising and storing samples from Svalbard using digital drill core models.
What was the topic of the paper?
The potential self-sealing properties of CO2 hydrate are demonstrated at realistic reservoir conditions using samples from the Longyearbyen CO2 Lab in Svalbard, Arctic Norway. The work demonstrates the potential of CO2 hydrate formation as a secondary seal in settings with favourable CO2 hydrate formation conditions in or above the reservoir. The results indicate that the self-sealing nature of CO2 hydrate should be considered while characterizing carbon sequestration reservoirs in both marine and permafrost-affected settings, and may provide an important contribution to storage safety assessments.
Tell us about the research behind the paper?
The work relied heavily on strong collaboration between industry (e.g., Equinor, UNIS CO2 Lab) and academia in Norway and Ireland for the characterization of drill core samples acquired during drilling at the Longyearbyen CO2 Lab drill site and further experimental studies of CO2 hydrate formation in drilled cores.
Suitable drill cores at different intervals were selected from the drill core facility in Longyearbyen, and subsequently sent to University College Dublin to determine core plug properties through petrography and scanning electron microscope. Another set of drilled cores were sent to the University of Bergen, where researchers performed the CO2 hydrate experiments equipped with magnetic resonance imaging instruments at Equinor.
Beforehand, CO2 hydrate stability was predicted based on local wireline logging data and integrated knowledge obtained from a previous study on natural gas hydrate potential onshore central Spitsbergen. Controlled pressure and CO2 injection tests subsequently led to the formation of hydrate plugs, which were verified through cross-plug resistivity measurements, when thermobaric conditions were favourable.
Does this research and paper provide a foundation for further work?
Carbon capture and storage (CCS) is the only viable technology for substantial emission cuts and net atmospheric CO2 reduction needed to achieve the goals of the Paris Agreement. We think hydrates hold a lot of potential for this technology, as a better understanding of hydrate self-sealing may open up additional CCS possibilities that were until recently disregarded on hydrate risk grounds.
Both Ireland and Norway are currently pushing for more research to be done in the field of methane and CO2 hydrates. As a matter of fact, we recently submitted a proposal to the Norwegian Research Council for a more in-depth study into the gas hydrate sealing mechanisms and integrity thereof in geological formations, and we hope to apply our findings in a much larger setting.
Complementary research proposals with a focus on CO2 hydrates and CCS are being submitted in Ireland to the Science Foundation Ireland, Sustainable Energy Authority of Ireland and the EU Commission.
Are you pleased to win the award?
Of course! It is great to see that CO2 hydrate isn't just an academic niche, but has support from industry and the wider CCS community alike. It is definitely a great motivation to conduct further related research.
Learn more about CCS
Join our newsletter to stay updated with all the latest research results and news from NCCS: The Norwegian CCS Research Centre.