Robot vision – 2D and 3D – is of essence in robotics and autonomy on the ground. We believe it will play an equally important role for robotics in Space.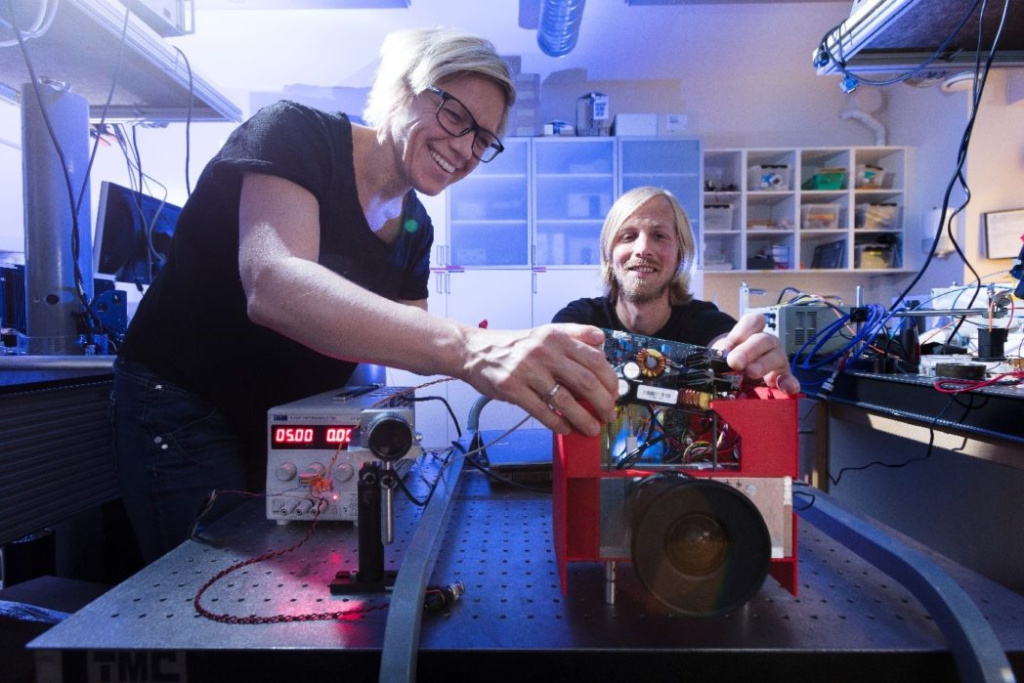 The Project Integrated 3D sensors (I3DS) illumination has two purposes:
illuminate a dark scene to capture images with information
to be able to do 3D measurements and mappings of a scene
A sensor suite enabling robot vision at earth and in space
I3DS is making a sensor suite to enable robotics for both planarity and orbital use cases. It shall work in both sunlit and dark conditions.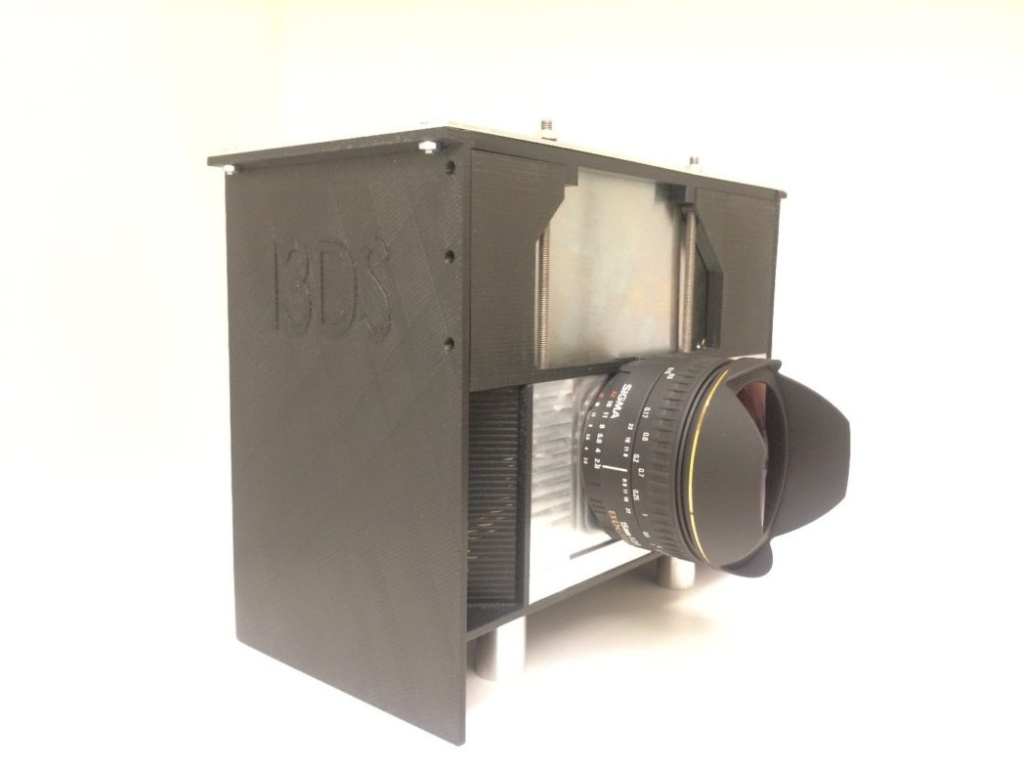 Two illumination sources are made as part of the suite, a wide-angle torch illumination and a pattern projector.
The wide-angle torch illumination
The wide-angle torch illumination is a white-light source to enable colour imaging. This light is distributed evenly over the field of illumination to enable good contrast, high resolution 2D or stereo images in dim or dark conditions.
The pattern projector
The pattern illumination can project pattern sequences ono the scene. The patterns might vary with the user's needs. Typically, patterns are used to do 3D measurements of a scene. The projector is then combined with a 2D camera for triangulation. The benefit of pattern projection versus stereo imaging is that features visible in 2D images are not needed and it is possible to do measurements in all the camera's pixel points in parallel.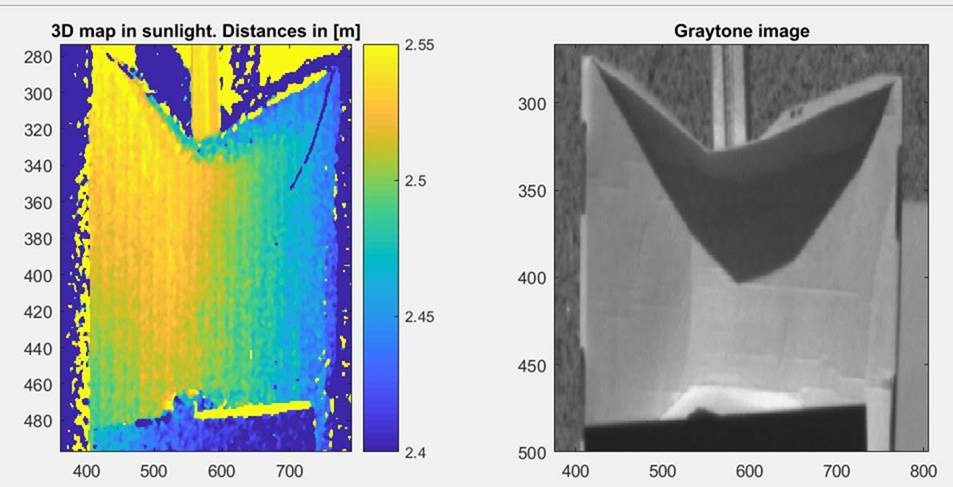 The pattern projecting illumination is developed by SINTEF Digital. It enables projection of patterns on sunlit surfaces.
– the illumination beats the sunlight.
This makes it possible to do 3D measurements of sunlit and dark surfaces simultaneously.