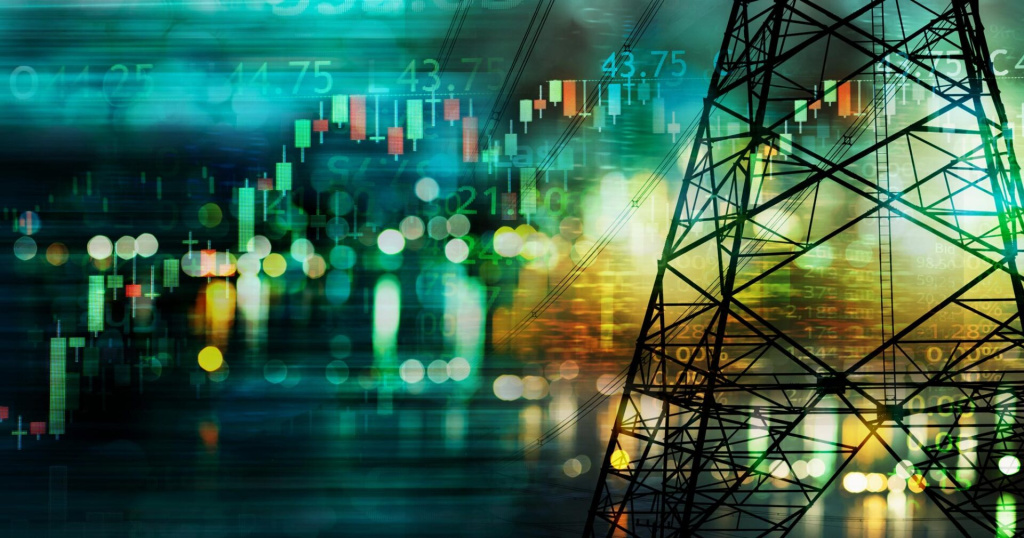 Norway has the potential to become a pillar of Europe's decarbonised energy system, but getting there will require careful, integrated planning of the required infrastructure.
Europe's disrupted energy supply
The European energy situation is in an unprecedented, critical state. Coming on top of already low energy reserves and dependence on Russian exports, the invasion of Ukraine has disrupted the energy supply in Europe and sent the already high energy prices soaring. If this situation persists, the security of energy supply may be jeopardized. Unless we quickly find a better option, governments might ramp up coal generation as a short-term remedy for the curtailment in gas supply. 
While the tragedy was unfolding in Ukraine, the IPCC released the second and third part of their Sixth Assessment Report. This report shows us that we have no time to lose in decarbonising the energy system. Our efforts must be united to substitute Russian gas with clean energy.  
Norway has the resources and infrastructure needed to support Europe with a secure, decarbonised energy supply. Shifting from a dominance of fossil fuel exports to decarbonised energy exports will require large investments to retrofit existing infrastructure and to build new installations.  
Planning clean energy export
Decarbonised energy exports may be achieved through multiple energy carriers: electricity, hydrogen, ammonia, natural gas with committed handling of associated, captured CO2 emissions, for instance. Exporting energy through several of these carriers will mutually impact the economics of the resources and infrastructure utilisation. One energy carrier may support the utilisation of another one, but also shift the demand for others. The CleanExport project aims to establish the necessary analysis to support investments in infrastructure that will enable Norway to provide decarbonised, secure energy to Europe at a large scale. We do this through presenting a holistic techno-economic analysis to industry, policy makers and other stakeholders.  
The basis for conducting this analysis is: 
scenarios and framework conditions for clean energy export,
energy system modelling and optimisation, and
specific pathway analyses for the energy export infrastructure.
At the core, European energy demand and policies will drive the energy export from Norway. The CleanExport project hence collaborates with OpenEntrance on data and scenario generation to facilitate consistency and transparency in the framework conditions. Energy system modelling as a tool to support decision making needs to adapt to the drivers of the energy transition. This includes sector integration, energy conversion, introducing hydrogen as a clean energy carrier, as well as extreme variations in renewable generation and demand. Upon a review of the next frontiers in energy system modelling, a holistic, open-source energy system model is under development. It will be released as an open model with high modularity and versatility.  
Many pathways to clean energy export
How the export of clean energy from Norway to Europe will look in 2050 is difficult if not impossible to predict. The transition routes to complete decarbonised energy export are diverse and complex. While a composition of multiple, decarbonised energy-export infrastructures including a CCS value chain is likely, the knowledge on how these infrastructures should be developed and utilized to maximise the mutual economic, environmental and security-of-supply benefits, is limited.   
The interdependencies of different value chains are many. Export of hydrogen from natural gas reforming relies on developing large-scale CO2 transport and storage infrastructure on the Norwegian Continental Shelf.  This may also enable continued export of natural gas for use in industry and the power sector, with committed CCS. Hydrogen export may be expedited if we can achieve blending with natural gas in existing pipeline infrastructure – both regulatory and technologically. While offshore wind export relies on power grid connections, hydrogen export infrastructure and electrolysis plants may enable increased valorisation of wind energy production. It may also reduce capacity needs and investment costs of the export cables.  
The infrastructure investment costs for enabling large-scale, decarbonised energy export from Norway will be huge. They rely on a future energy demand that is inherently uncertain but requires net-zero emissions. The political and technological framework conditions also pose challenges, as they will change during the lifetime – and even during the development – of the infrastructure.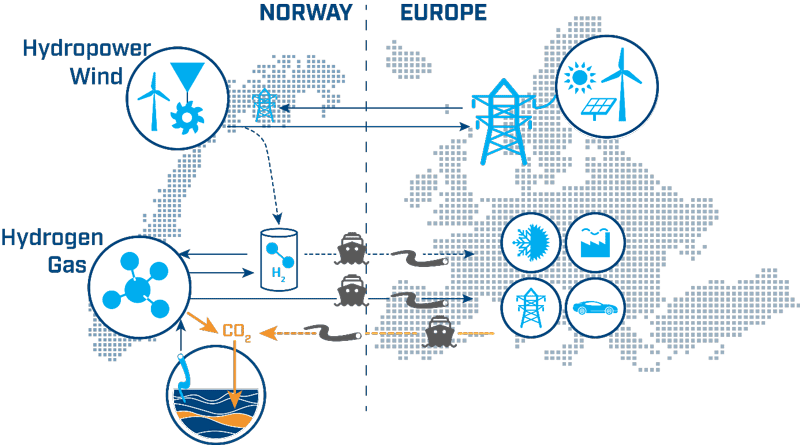 Integration of value chains and infrastructure increase robustness, both for harnessing the energy resources and for securing the supply to Europe. At the same time, it might also challenge capacity utilisation and economic margins. Increased knowledge of the interdependencies of future, decarbonized energy export infrastructures is key to lowering the investment risks. It also supports the decision making that will push forward clean energy export. This knowledge requires integrated, transparent multi-carrier energy system analysis.  
While we can plan for the continuous drivers of the energy system decarbonization, the pandemic and the war in Ukraine emphasise that disruption and extreme events– both geopolitical, social, and climatic – will impact the entire energy value chain and its transition significantly. Integrated, holistic energy system planning that accounts for the extreme will be essential as Norway prepares the infrastructure investments that will shape the opportunities for a decarbonised and secure energy supply to Europe.