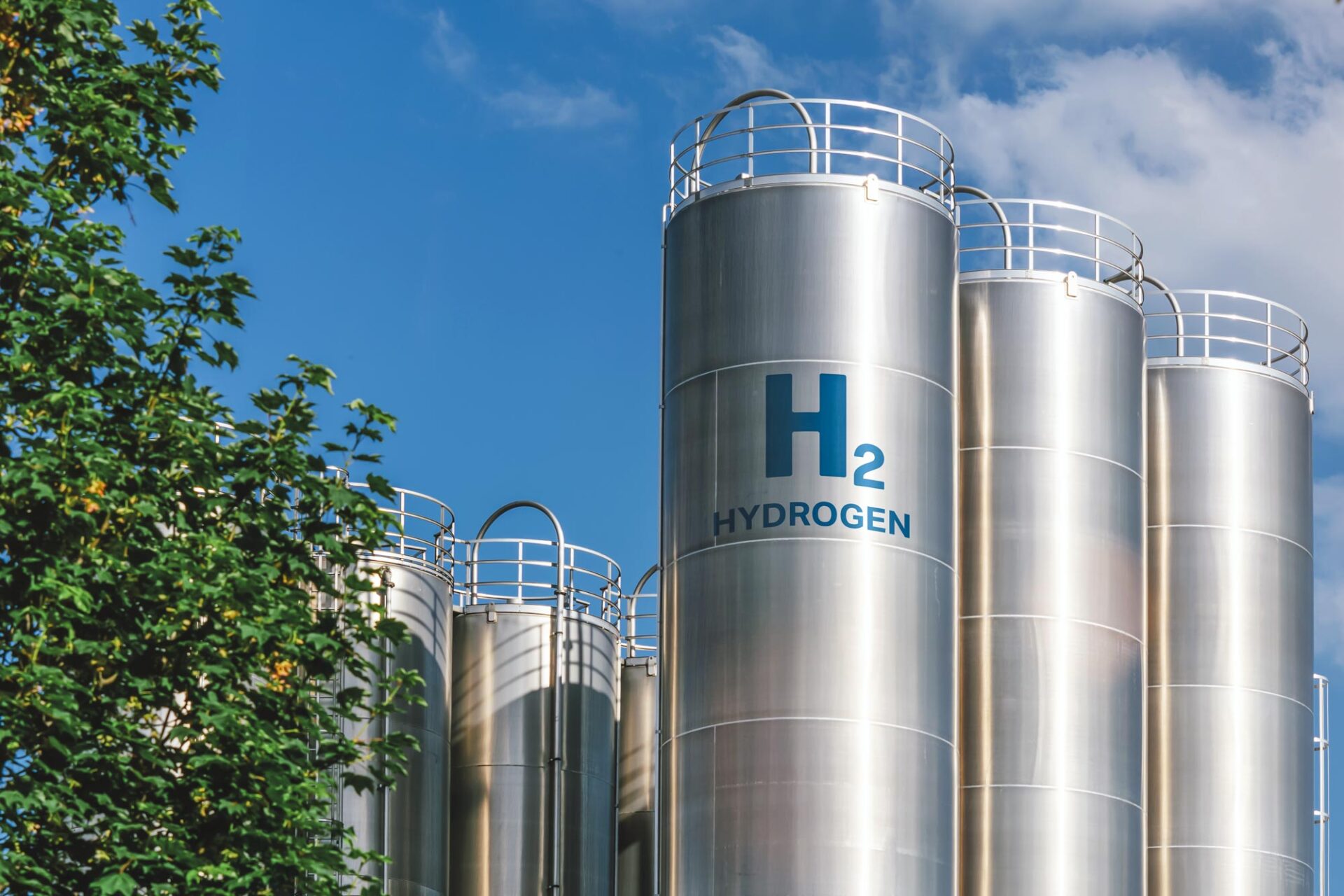 If we are to meet our climate goals for 2030 and 2050, hydrogen is an absolutely necessary part of the energy mix. Several players have worked hard to mature initiatives for the production and use of hydrogen in Europe and Norway, and finally the ball seems to be rolling. Agreements are being written for hydrogen supplies on a really large scale. Furthermore, Norwegian actors are developing hydrogen-based technology and solutions, positioning themselves as hydrogen suppliers, producers and actors in the green transition. This is not the time to cast doubt on hydrogen's advantages and industrial opportunities when they are within our reach.
Norway is an energy nation
Norway is an energy nation; we export most of the energy we produce. Last year alone, we exported an equivalent of 1,350 Terawatt hours (TWh) in gas and 900 TWh in oil. By way of comparison, in a normal year, we produce approximately 156 TWh of electricity and export approximately 13 TWh, and projections for consumption and production towards 2030 state that our net electricity balance will go to zero and negative if no new initiatives are taken.
There is a difference between the quality of electricity and chemical energy of petroleum products. For example, we don't get power for our computer directly from natural gas – approx. 40% is lost in converting the natural gas energy into electricity, which results in a difference in "quality". But in any case, it is clear that our petroleum export is far greater than our electricity export.
Not just shop but also politics
The EU has set itself the goal to reduce its emissions by 55% by 2030, and neither war in Europe nor threats to the security of supply have shaken this goal. This is a framework condition that Norway must respond to; we can't just ignore it. Therefore, it is futile to use the current energy situation as a guideline for strategic action and development. By 2030, there will simply be a smaller market for natural gas in the EU – particularly as the EU is pulling out all the stops to transition the energy mix to renewable sources. In most sectors, fossil fuels can be replaced with electricity – just look at electric cars.
However, in some industries, you actually need carbon, the carbon is bound in the materials involved or there are no other alternatives, which is where carbon capture and storage (CCS) technologies come in.
The options presented to us are often CCS, hydrogen or electrification – and sometimes you need them all. Molecules are needed to reduce materials in metallurgical processes, and zero-emission fuel is needed in sectors that require a lot of power over a long period of time, such as aviation, maritime, construction, etc. However, there is a need and a growing market for hydrogen, as it doesn't leave a greenhouse gas footprint when used.
In other words, it is absolutely essential that we contribute to developing the hydrogen market in Europe by providing both hydrogen and technology for the hydrogen economy. This includes both low-carbon hydrogen produced from natural gas (blue hydrogen), which we will gradually aim to sell, and hydrogen produced from renewable energy (green hydrogen), which will be a major activity in the coming years, with large-scale plans for developing both solar and wind power, including offshore wind.
This momentum towards increased renewable energy production will make more electricity available at very low prices in the EU, with scenarios from both England and Germany showing 30-50%  of the operating time (duration curve) with a close to zero marginal cost from 2030. This presupposes that the market is regulated to a greater extent than it is currently, for example, with Contracts for Difference (CFD) that go both ways. This needs to be done because the market doesn't consider external factors, such as war and security of supply. As Jens Stoltenberg said at the Confederation of Norwegian Enterprise's (NHO) national conference: it's not just "shop", it's also "politics".
Transitioning from natural gas to hydrogen
For several years, SINTEF has fronted the North Sea as a platform for the green transition through events at "Arendalsuka" (Arendal Week – Norway's biggest political festival), COP26 in Glasgow and COP27 in Sharm El Sheikh, which had good attendance from politicians, industry and academia. We have provided input into the Norwegian government's hydrogen roadmap and hydrogen strategy, and have acted as a science-based fact provider on hydrogen and CCS, among others. These efforts are now coming to fruition: long-term research centres on hydrogen have been established, studies of transport and export have been conducted, and last but not least, political dialogue has been initiated with important energy trading partners.
Therefore, it was liberating to hear the Vice-Chancellor of Germany and Federal Minister for Economic Affairs and Climate Action Robert Habeck's speech at the NHO conference, where realism and facts have resulted in an acknowledgement that future gas imports will transition from natural gas to hydrogen to clean hydrogen. Equinor and RWE have agreed to realise a hydrogen gas pipeline from Norway to Germany, and Gassco is working with another Germany company on the foundation to support this.
Read more: Hydrogen a focus of German-Norwegian collaboration on renewable energy
The first application could be a power plant that burning hydrogen instead of coal as is used today. Similarly, Statkraft and NEL are launching a major hydrogen initiative based on clean power and electrolysis in the megawatt class (MW), increasing to a gigawatt target (GW) in a European context. These are forward-looking initiatives, and perfectly complement ENOVA's investments in industrial and maritime projects in Norway as well as the common European initiatives that Norway participates in. Habeck had understood the transition from natural gas to blue hydrogen to green hydrogen – hydrogen infrastructure transports hydrogen, regardless of the colour.
Read more: Blue hydrogen: the real bridge between fossil fuels and renewable energy
Hydrogen in the near future
In the wake of this speech, public discourse has been buzzing, and we must be able to look a little forward in time and understand the framework conditions and realities of the situation:
– A hydrogen pipeline to Germany could gain many users in a wide range of sectors. The most important is quite simply a hydrogen highway to Germany.
– There is a need for hydrogen for steel production in the (petro)chemical industry, as well as almost all sectors that use natural gas. Yes, hydrogen can actually be used in most sectors that currently use hydrocarbons. Hydrogen for general use with distributed fuel cells is also a possibility in countries with better developed gas infrastructure than grids. Hydrogen also overlaps with electricity; where the demarcation line goes, nobody knows, but we will certainly need large quantities for both.
– In the future, there will be a large market for electrolysers and hydrogen technology in the world and Europe, which makes positioning for industrial and expertise development strategically important.
– Those who master hydrogen technology and can offer it as part of their portfolio in the power market will be at an advantage. Batteries are great and important, but fall short when you need to store TWh over a longer period of time.
– Converting natural gas to hydrogen cannot be seen as waste; it is upgrading and refining a product that has no place in our net-zero future.
– There is a big difference in the amount of energy that can be transported through cables and pipelines. One option could be to produce power from gas power plants with CCS, and then sent to Europe. Only allowing HV/DC stations and cables for 300 TWh of electricity (equivalent to about 600 TWh of gas energy, approximately the amount of gas exported to Germany in 2021) would result in 25 HV/DC stations of the largest type allowed in the grid of 1.4 GW, and a significant risk that power will be too expensive in the near future. The cheapest power is renewable, from water, onshore wind, solar and offshore wind (in that order).
– Gas pipes and power cables are critical infrastructure in the current situation in Europe. A new Baltic Sea incident would have severe consequences. But what would've happened if hydrogen have been in the pipe that was sabotaged instead of natural gas? There are knowledge gaps, but we know of some phenomena. We know that buoyancy would transport hydrogen faster through the water column than natural gas. However, how would bubbles be formed, what size would they be, how far would hydrogen visibly cover the surface, and how much would be dissolved in the water? Hydrogen is ignited very easily in a wide range of air/hydrogen mixing ratios, but there still needs to be an ignition source – even if this is as little as static electricity. However, hydrogen is the lightest gas we know of, and would spread vertically must faster than natural gas in the air. In addition, since hydrogen is an indirect greenhouse gas, the climate impact of a pipeline burst would be less than half of that of natural gas. The vulnerability of cables in terms of sabotage is probably equal to, or greater than, that of pipes. On the whole, it is uncertain whether hydrogen pipes pose any greater risk overall than natural gas pipes or cables on the seabed. Cables are more relevant if you are talking about system vulnerability in this context. Both cables and pipes work very well in today's society.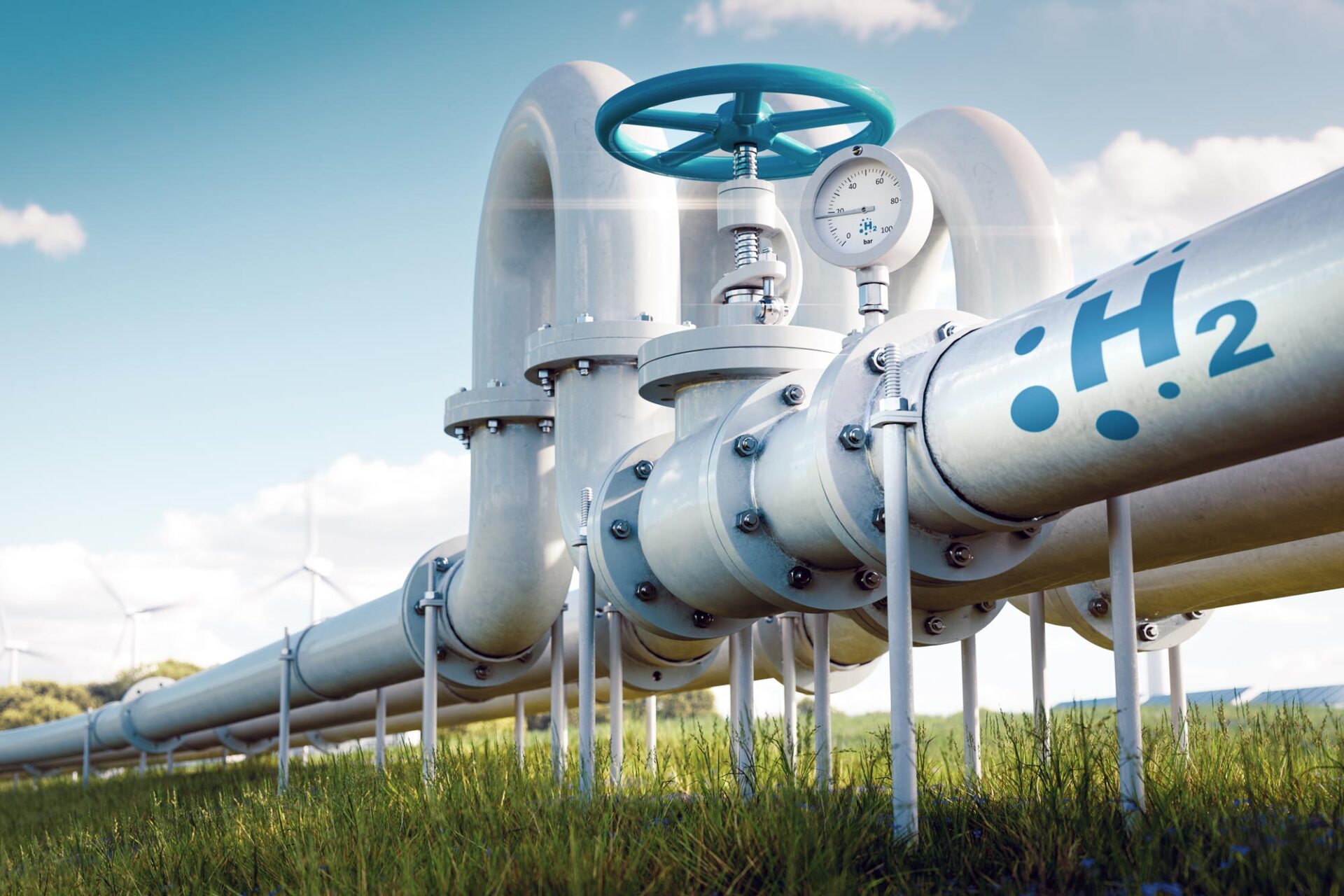 – Safety is absolutely essential for hydrogen and hydrogen carriers (e.g. ammonia) gaining ground. It must form the basis of all related projects, and is covered by standards and good documentation. We must put the best knowledge into practice, and we must be aware of filibuster politics, as was seen around 2010 with the problematisation of amines and health effects from CO2 capture, which resulted in five-year postponements and the cancellation of important CCS projects.
– Pipelines are a much more efficient way of exporting energy than cables. One pipeline (e.g. Europipe 2) transports the same amount of energy converted to electricity as 13 of the largest type of power cables permitted in the power grid. If the energy is converted to hydrogen, the pipeline will be able to deliver up to 80% of the energy delivered by a natural gas pipe – and this energy would be emissions free. Therefore, both pipelines and cables are clearly necessary, but pipeline transport remains important.
– The interaction of renewable power, hydrogen and CCS must find its "soft spots" in the market. Framework conditions and natural prerequisites will be crucial in this respect.
The news that has come since the New Year has been very positive, as it shows that research-based factual information is being used by the decision-makers and that we are able to have a time horizon for our strategic choices. The status quo is not an option.