A small delegation from SINTEF took an collaborative robot to Japan. Our destination was Tokyo and participation at the International Robot Exhibition 2017 (IREX).  And our trip was very successful!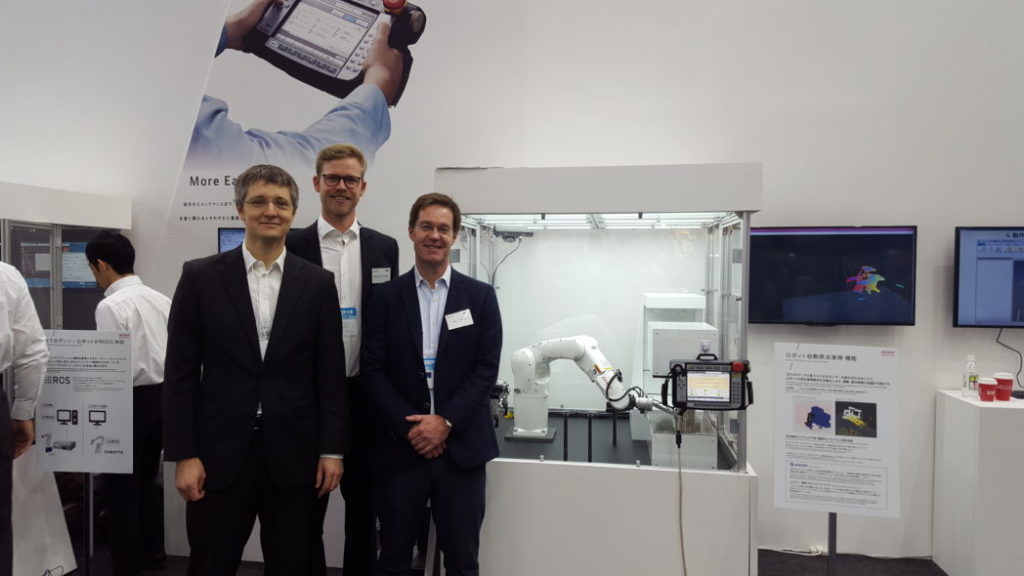 The trip began with an collaborative robot video on YouTube
It all started about two years ago when the Japanese robot manufacturers Denso Wave saw a YouTube video that we had made as part of a strategic project called SEAMLESS. The video shows a robot constantly avoiding colliding with people who are trying to obstruct it, and planning a new way to reach its objective.
The video impressed the Japanese so much that they wanted to meet us to discuss possible collaboration.
After a number of visits to SINTEF by the Japanese, they set up a so-called "demo cell" for us at their stand, ready for the exhibition in Japan.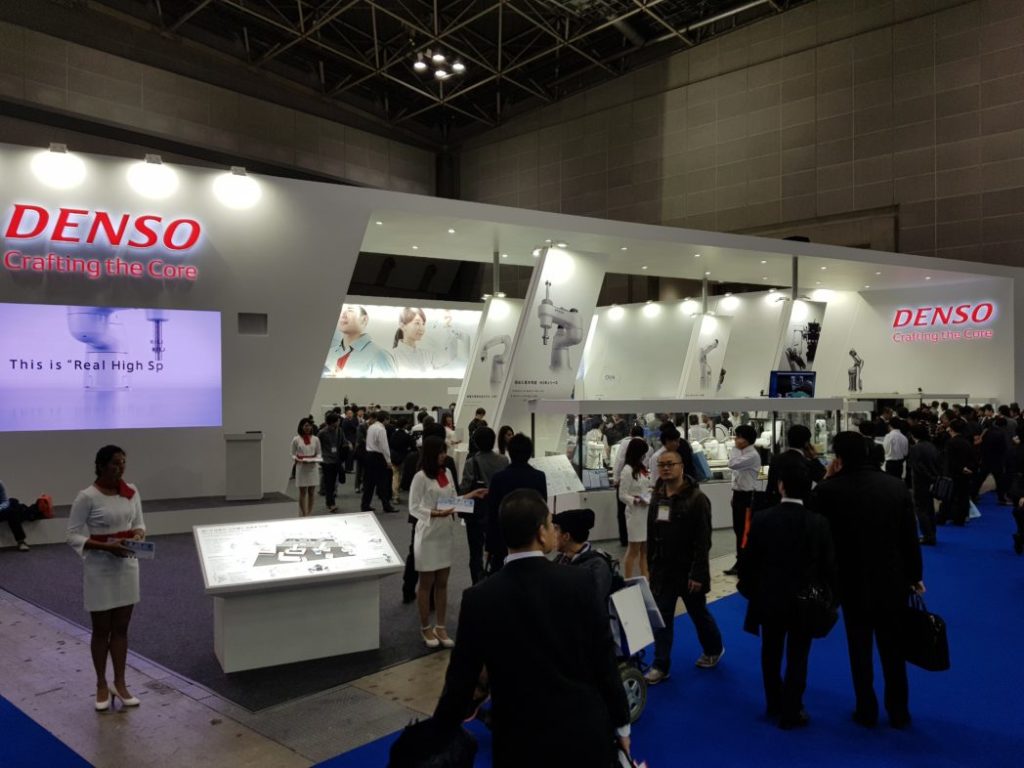 Participation at IREX was in connection with the FORNY programme project called RoboGlass, in which we are seeking to verify the technology from the SEAMLESS project with the aim of future commercialisation.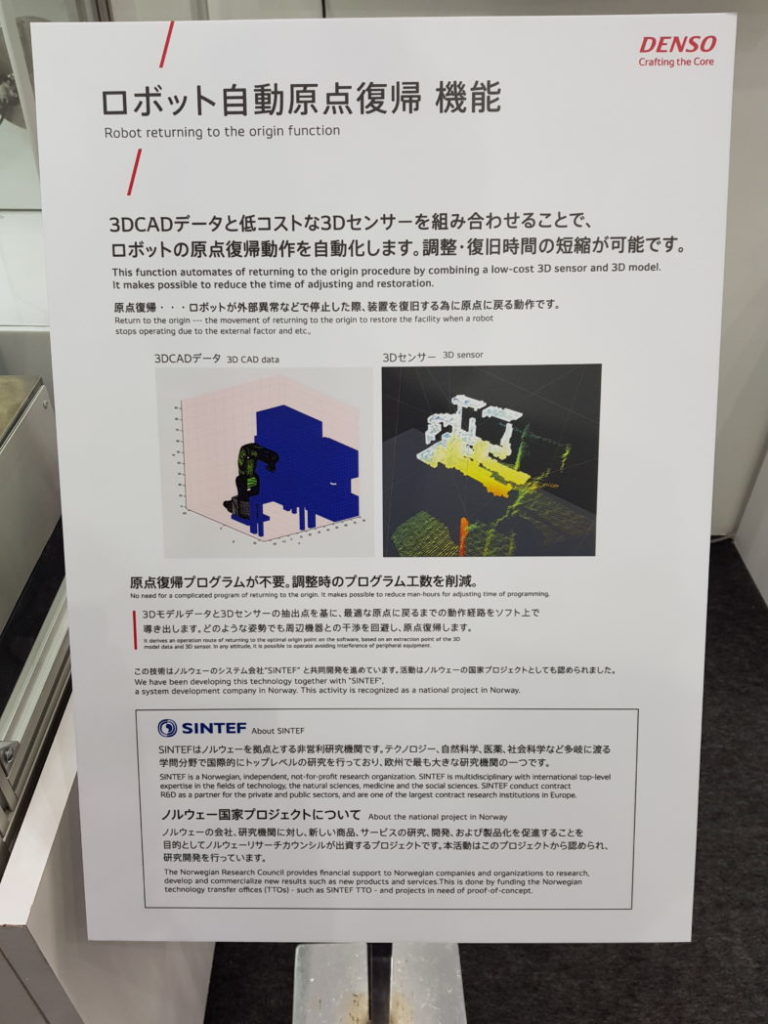 Robot technology that returns to "home position".
The demo at IREX showed a robot with a "return-to-origin" function. If an unforeseen event causes the robot to interrupt its actions, it must return to its "home position" before it can start up again. According to Denso Wave this is a challenging task that can take a long time to implement.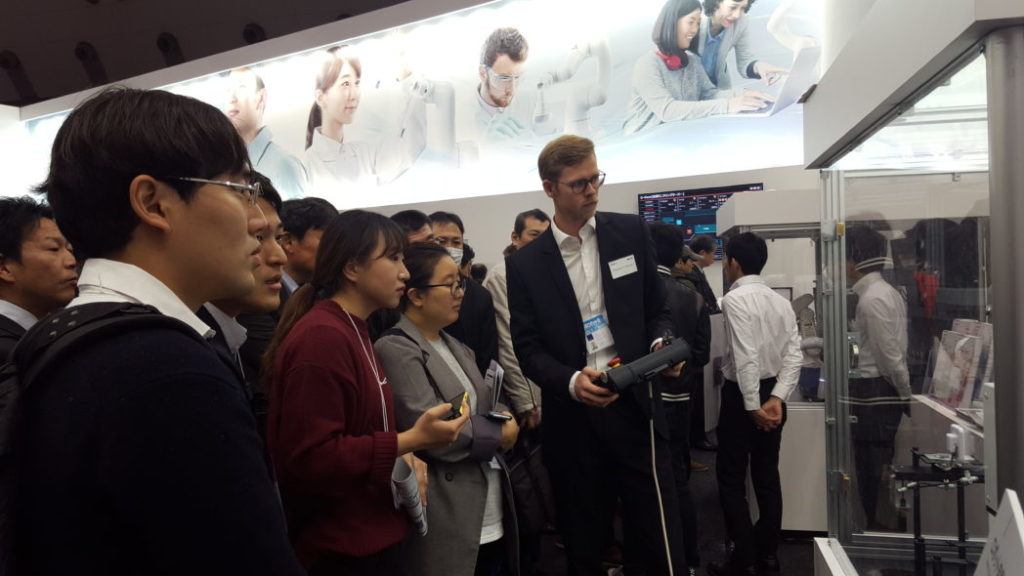 Our aim is that this technology can simplify the process and save the client a lot of time.
Friendly robot attracts 40,000 visitors
During the four days of the exhibition, about 40,000 people visited the Denso stand. As part of the Denso stand, we attracted a lot of attention and received much valuable feedback. IREX is one of the world's biggest robotics industry exhibitions, attracting about 120,000 visitors. All of the major robot manufacturers exhibit there.
Cobots, which are robots designed to work collaboratively with people, are one of the main areas of focus for exhibitors at IREX.
Currently, cobots stop what they are doing when they collide with something, or someone. The technology developed during the SEAMLESS project enables them to avoid such collisions, making it possible for people to collaborate with robots even more efficiently.
SINTEF's technology enables people to work together with robots even more efficiently.