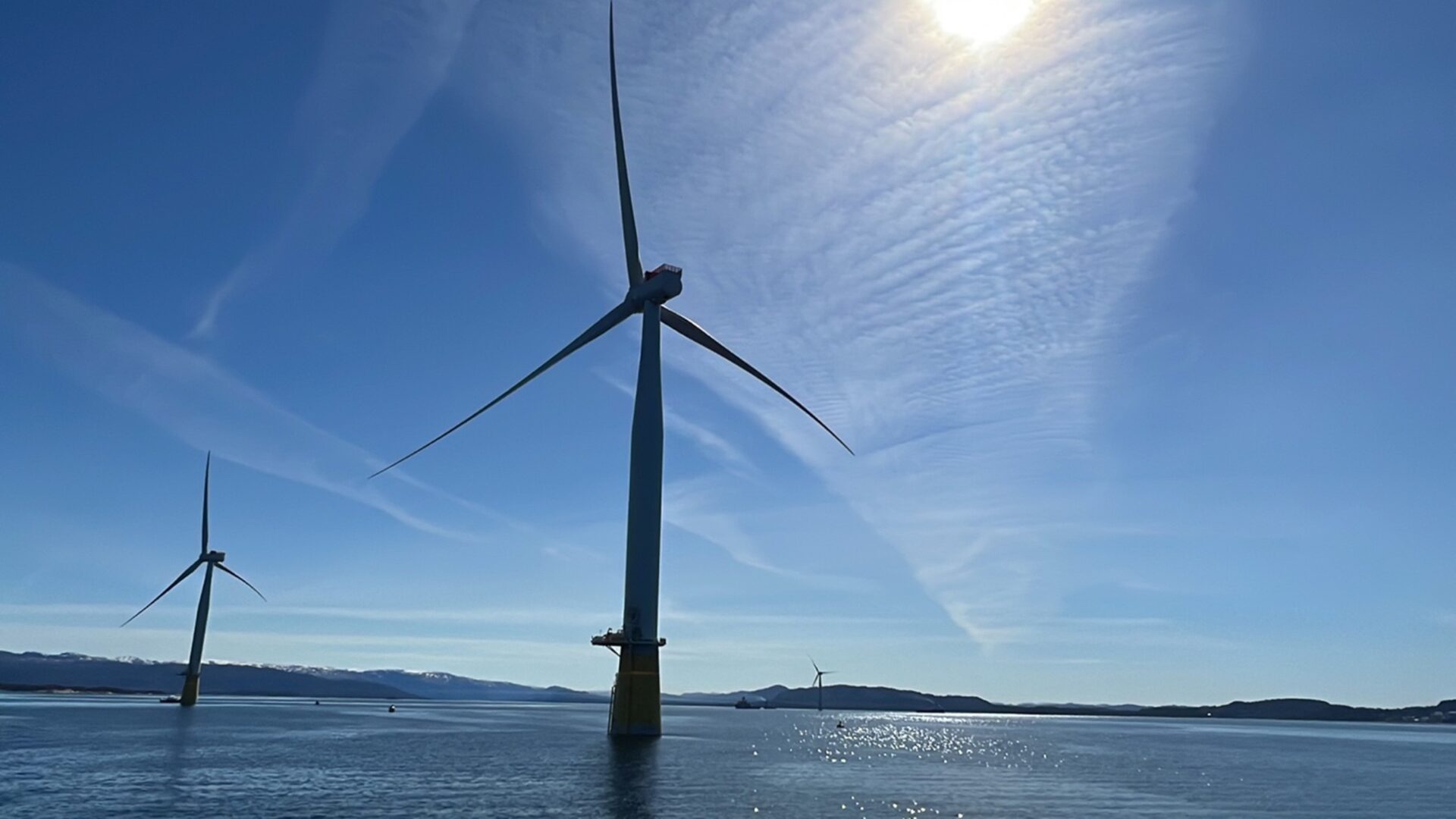 Offshore wind in Norway has now crossed the starting line with the opening of Equinor's Hywind Tampen in August this year. The engineering feat of the world's largest floating wind park, 11 turbines totaling 88 MW of renewable wind power, is now a reality.  
But for many stakeholders there are perceived threats lingering and unknown questions about wind energy's effect on biodiversity, access to fishing grounds and shipping routes and unknowns about how ocean circulation and other physical processes and ecosystems might be affected by the large scale of Norway's goal of 30 GW of renewable offshore wind energy by 2040. 
The Norwegian government has acknowledged many of these issues in their call for projects in the areas called Utsira North and Southern North Sea II that are now accepting pre-qualification applications due November 15, 2023. For all new offshore wind projects, the Norwegian government has placed the principle of co-existence with fisheries and other maritime sectors as a pre-requisite for successful offshore wind park applications.  
Co-existence has many meanings and definitions, and maritime sectors like fishing, shipping and aquaculture, bring different perspectives to the table. SINTEF Ocean saw a need to gather stakeholders of offshore wind in a dialogue workshop to discuss these dimensions of co-existence. Knowing we have relevant and influential stakeholders all around Norway, we invited an extended peer community to three SINTEF offices in Trondheim, Oslo and Bergen.  
These three workshops were physical and simultaneous, with a common plenary introduction and conclusion to promote knowledge transfer and a network group identity. The workshops included fishing representatives, members of the Directorate of Fisheries and the Directorate of Water Resources and Energy with wind developers, engineers, social scientists, marine scientists and members of offshore industry groups. 
In one of the central exercises we conducted in Trondheim, Oslo and Bergen we shared our hopes and fears of the principle of co-existence. Stakeholders in the workshops emphasized several key points on their Hopes for Co-existence, summarized here:  
Flourishing Fisheries

: Envisioning thriving fisheries within wind parks for economic benefits and renewable energy promotion.

Collaborative Development

: Seeking minimal harm to marine ecosystems through collaborative industry, science, and fishery efforts.

 

Knowledge-Based Planning

: Utilizing knowledge-driven assessments for sustainable offshore wind through Marine Spatial Planning (MSP).

 

Data Sharing

: Close cooperation in data exchange among industry, science, and fishery sectors for transparency.

 

Sustainable Co-Use

: Addressing concerns through research for a sustainable co-use model benefiting the environment and economy.

 

Respect and Cooperation

: Emphasizing mutual respect and collaborative solutions for co-existence between fisheries and wind farms.

 

Avoiding Chaos

: Desiring harmony and effective communication to avoid chaos and single-sector dominance.

 

Inclusive Management

: Prioritizing inclusive management with resources for knowledge development and societal alignment.

Economic Growth

: Supporting economic growth in coastal communities while upholding environmental sustainability.

Optimizing Co-existence

: Aspiring to optimize co-existence principles for outcomes exceeding initial interests.

 
We also discussed our Fear for Co-existence in offshore wind parks. These are summarized here: 
Compromise and Conflict

: Stakeholders fear difficulties in finding compromises, potentially resulting in conflicts and leaving some parties behind.

Environmental Impact

: Concerns encompass potential harm to marine ecosystems, microplastics, and landfill issues associated with offshore wind power development.

Public Perception and Support

: The fear is that offshore wind may be viewed negatively by the public and other industries, leading to opposition and delays.

 

Pace Control Challenges

: There's apprehension that adjusting the pace of offshore wind development to address concerns might be challenging.

 

Resource Competition and Unjust Decisions

: Concerns include resource competition leading to unjust decision-making and potential harm to fish stocks.

 

Lack of Transparency

: Stakeholders worry about the transparency of consequences and whether information is honestly communicated.

 

Co-existence Implementation

: Some fear that co-existence may remain a mere talking-point without meaningful implementation.

 

Global Instability Impact

: Worries include the impact of global issues like war, unrest, and financial crises on offshore wind projects.

 

Research and Data

: Concerns involve research not being carried out or considered in decision-making, as well as data sharing deficiencies.

 

Ecosystem and Habitat Preservation

: The fear encompasses the degradation of ecosystems, loss of habitats, and the impact on traditional activities.

 
In summary, the offshore wind industry faces a pivotal moment where sustainability and co-existence are paramount. At SINTEF Ocean, our goal is to facilitate discussions among stakeholders, listen to the challenges, and design collaborative projects with partners to move Norwegian businesses forward on a responsible track for credible and legitimate co-existence with Nature, in-line with biodiversity goals, as well as protecting the livelihoods of fishing and other maritime sectors, and local communities. 
SINTEF Ocean brings together diverse voices to address the challenges of making offshore wind economically, ecologically and socially sustainable and promoting offshore co-existence. Through collaboration, data-driven decision-making and practical solutions, we tackle concerns and work towards a future where offshore wind, marine ecosystems and sustainable fishing dialogue together and co-exist in Norway's vast offshore areas.