Sweden's largest oil refiner and transportation fuel producer Preem AB wants be to be a leading actor in the transition to a sustainable society. They already have two of Europe's most modern and environmentally friendly refineries, but they will not stop there. Operating two refineries, Preem is one of the largest CO2 emitters in Sweden with around 2 million tonnes of CO2 annually. Now they are looking to embed CCS technology to reduce their environmental footprint.
About Carbon Capture
Preem has begun a pilot study on a CO2 capture demonstration plant, known as Carbon Capture and Storage (CCS) at its Lysekil refinery. CCS entails separating the CO2 from a carbon source, e.g. like a refinery. The CO2 is then compromised to a liquid state and transported to a storage site deep underground, thus reducing the amount of CO2 emitted into the atmosphere.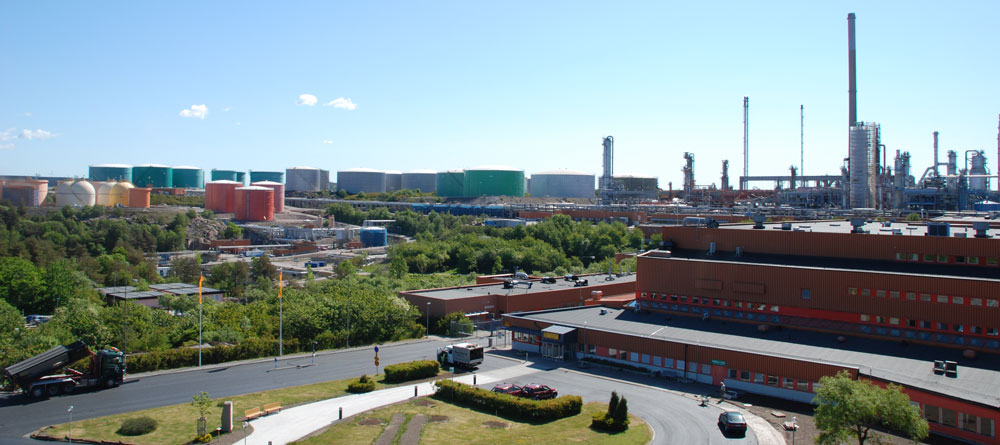 Ambition
To be conducted during spring 2018, the study will investigate whether a demonstration plant at Preem's refinery in Lysekil can be built to capture CO2 ,thereby reducing greenhouse gas (GHG) emissions of the plant. The ambition is to eventually build full-scale CCS facility for carbon dioxide capture at the Lysekil refinery, which is then transported by boat to the planned CCS hub on the Norwegian west coast and permanent storage in the Smeaheia region.
"The vision is a full-size CCS plant that reduces the refinery's greenhouse gas emissions radically. We want to lead the transformation towards a more sustainable society and then we must take responsibility for reducing our business's climate impact. Being able to reduce greenhouse gas emissions via CCS technology is an important step in achieving Swedish and global climate goals", said Mattias Backmark, Head of Business Development at Preem.
Financing the study
The preliminary study is funded by Gassnova (A Norwegian state-owned company that works with carbon capture and storage) within its research and development program CLIMIT. It is run by the Norwegian research institute Sintef, with Preem and Chalmers University of Technology in Gothenburg as project members for the Lysekil study.
The technology for CCS is still under development. In order to drive development, the EU has decided to fund demonstration facilities.