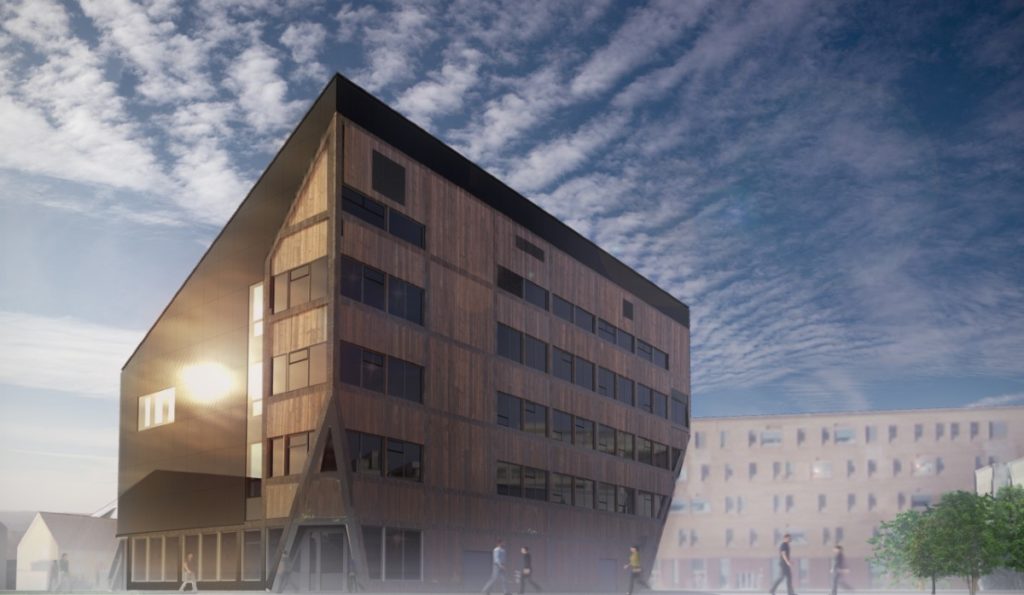 Thermal energy batteries to store excess heat are nothing new. Hot water bottles have been a common sight in homes for decades, while our distant ancestors quickly learned the benefits of placing rocks in fires. But on an industrial scale, thermal batteries are often inefficient, expensive, or bad for the environment. All that may be about to change.
This month, the world's first office building using biowax-based heat storage is being unveiled in a demonstration project in Trondheim, Norway.
With mass adoption, the technology can reduce the peak load on the electricity grid. That's important for a future renewable-based energy grid that will be more variable. Short-term benefits include the ability to store heat when electricity is cheaper, reducing energy bills. The biowax is also much greener than its petroleum-based equivalent since it is produced from renewable biomass.
Trialling biowax heat batteries in a living lab
We have chosen to use biowax heat batteries in the new Zero Emission Building (ZEB) lab in Trondheim, a collaboration between SINTEF, NTNU, Enova and the Norwegian Research Council.
The living laboratory provides a structure to develop and test new, innovative materials and solutions in interaction with people. It's one thing testing technology in a lab environment, but a whole different matter when you throw "real people" into the mix.
The aim is to consume as much power as possible from the building's own energy production. The building's roof—sloped to maximise exposure to the sun—is covered by photovoltaic (PV) panels while a heat pump is the main source of heating. The thermal battery will fill in the gaps, such as during the spring days when supply often outstrips demand. We are looking forward to seeing how the biowax battery performs in commercial conditions, year-round.
The biowax thermal battery
Phase change materials (PCM) are very versatile materials that can be used to store heat or cold. The key is to control how a material melts and re-solidifies. Water is commonly used as a PCM, as is salt. Spreading salt crystals on a road will lower the freezing point below 0 °C upon mixing with rainwater. This lowers the temperature at which dangerous ice will form on the road. Some other PCMs have been used before for heat storage, but rarely biowax. As it turns out, biowax is ideal.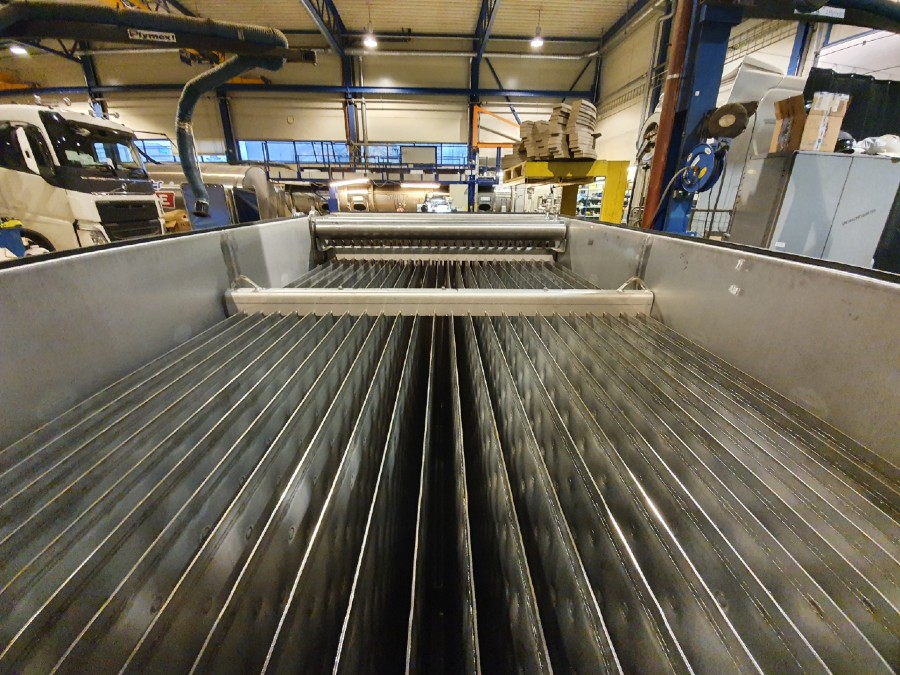 The biowax in question, the crystalline plant-based wax CrodaTherm 37, was launched by British firm Croda last year. It's an optimal material for heat storage as the difference between melting and freezing temperature is no more than two degrees.
The thermal battery is based on a pillow-plate heat exchanger produced by Skala Fabrikk. With that type of heat exchanger, biowax occupies 90 % of the volume. Because of the choice of biowax over water, the size has been substantially reduced from an estimated 20 cubic metres to just five cubic metres. This makes installation and the retrofit of such systems a much more appealing option. The 200-kWh heat battery is expected to store heat for up to three days of use. Energy efficiency can be as high as 95 percent.
PCM-Store: The beginning of an exciting new era in heat – and cold – storage
Through research activities in FME HighEFF and the KPN WoodCFD, SINTEF Energy Research has built up substantial knowledge on using PCMs. For the last three years, we dedicated resources to the project PCM-Eff to investigate solutions to achieve effective thermal energy storage.
As a result of this work, we have announced a spin-off project KPN PCM-STORE. This project, set to be funded by the Research Council of Norway and 12 industrial partners, will develop thermal battery systems using PCMs for the food industry.
The key difference? It's not for heat storage, rather cold storage for the food processing, logistics and retail industries. There is so much potential efficiency to be found in these applications by reducing peak demand and therefore operational cost.
SINTEF Energy Research leads the project with research partners NTNU, SINTEF Ocean, the University of Pau in France, and Germany's TLK-Thermo.
Find out more about the PCM research projects
here
.