Sewage pipes snake down the hillside into the fjord in the colourful town of Sisimiut, Greenland, population 5,582. The sewage pipes carry untreated sewage, and, like many Arctic towns, Sisimiut is rife with problems related to sanitation and water.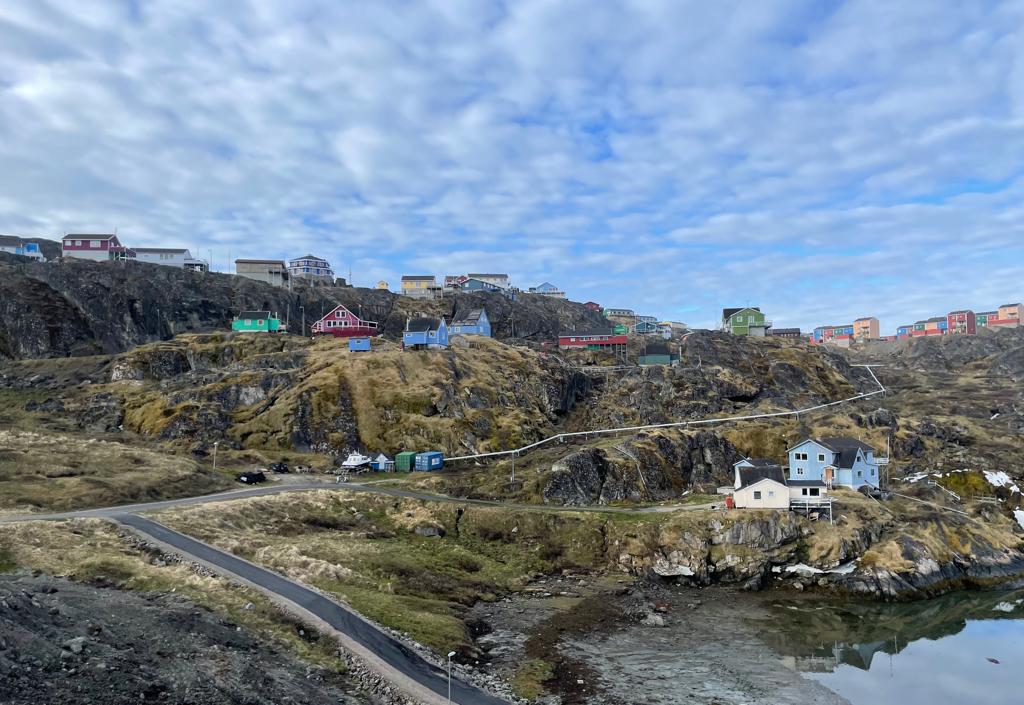 At the Arctic WASH (water, sanitation, hygiene) Summer School, from June 26th through July 2nd, instructors and students from all over the world gathered to collaborate on real-world case studies.
This year, three SINTEF employees were present at the summer school: Ida Beathe Øverjordet, an ecotoxicologist at SINTEF Ocean, Hanne Kvitsand an environmental engineer and hydrogeologist at SINTEF Community, and myself Anne Gaspers, a social scientist at SINTEF Ocean.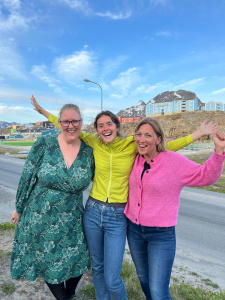 Ida, Hanne, and I work on the CLIMAREST project, which is led by Ida. As an EU Mission Innovation Action, the project works to develop innovations that restore our oceans and waters and increase climate resilience across the Arctic Atlantic Sea Basin.  
The Arctic case in the CLIMAREST project is on Svalbard. In the case, which is led by Hanne, we investigate technical solutions and social solutions (campaigns, etc.) to reduce the impact of untreated sewage in the Arctic. 
This week, we've learned about three large challenges for water and wastewater in Greenland, another Arctic destination with parallels to Svalbard.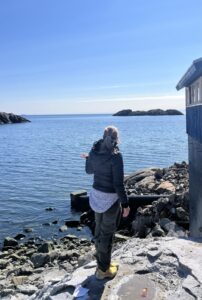 First, there is a lack of available, year-round drinking water sources, leading to challenges with finding and storing safe drinking water.  
Second, current water and wastewater infrastructure leads to toilet solutions that require people to handle human faeces. In Greenland, 4700 of 22000 households are serviced by honey buckets (21%). A honey bucket is a rudimentary type of toilet; a bag is placed on a bucket, and the bag must be emptied frequently.  
Third, non-human waste (for example, wet wipes) is thrown into the toilet, leading to pollution of the fjord. As there is no wastewater treatment, everything flushed down the toilet ends up in the fjord.  
Toilet tour – Anne Gaspers gives an example of an advanced honey bucket toilet at a small hut outside of Sisimiut.
Many of the challenges present in Greenland are present on Svalbard, though, generally, to a lesser degree. This week, we've gained a vast amount of knowledge about water and wastewater solutions that work – and that don't work – in the Arctic. We look forward to implementing our knowledge on Svalbard through co-creation with the local stakeholders. We also look forward to foraging new collaboration on Arctic sanitation research.